The Helium Zone was a general science zone featuring scientists working across a range of life science and medical subject areas. The zone had 299 participating students in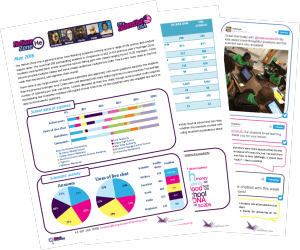 comparison to 262 in the previous year's Hydrogen Zone. Students were spread fairly evenly across the schools taking part with classes ranging from 6 to 28 members. Some schools enrolled multiple classes and some classes undertook multiple live chats. There were more chats in the first week than the second, with eighteen chats overall.
There were a very large number of questions submitted and approved, with more questions asked by the students than the previous hydrogen zone. Chats were well attended with many featuring three or more scientists and an average of three scientists per chat. Schools attended all their live chats and the scientists were quick to reply to the students' questions in ASK. Kevin, Melissa and Jonathan answered almost the same number of questions, 23%, 22% and 22% respectively,
with a total of over 700 answers.